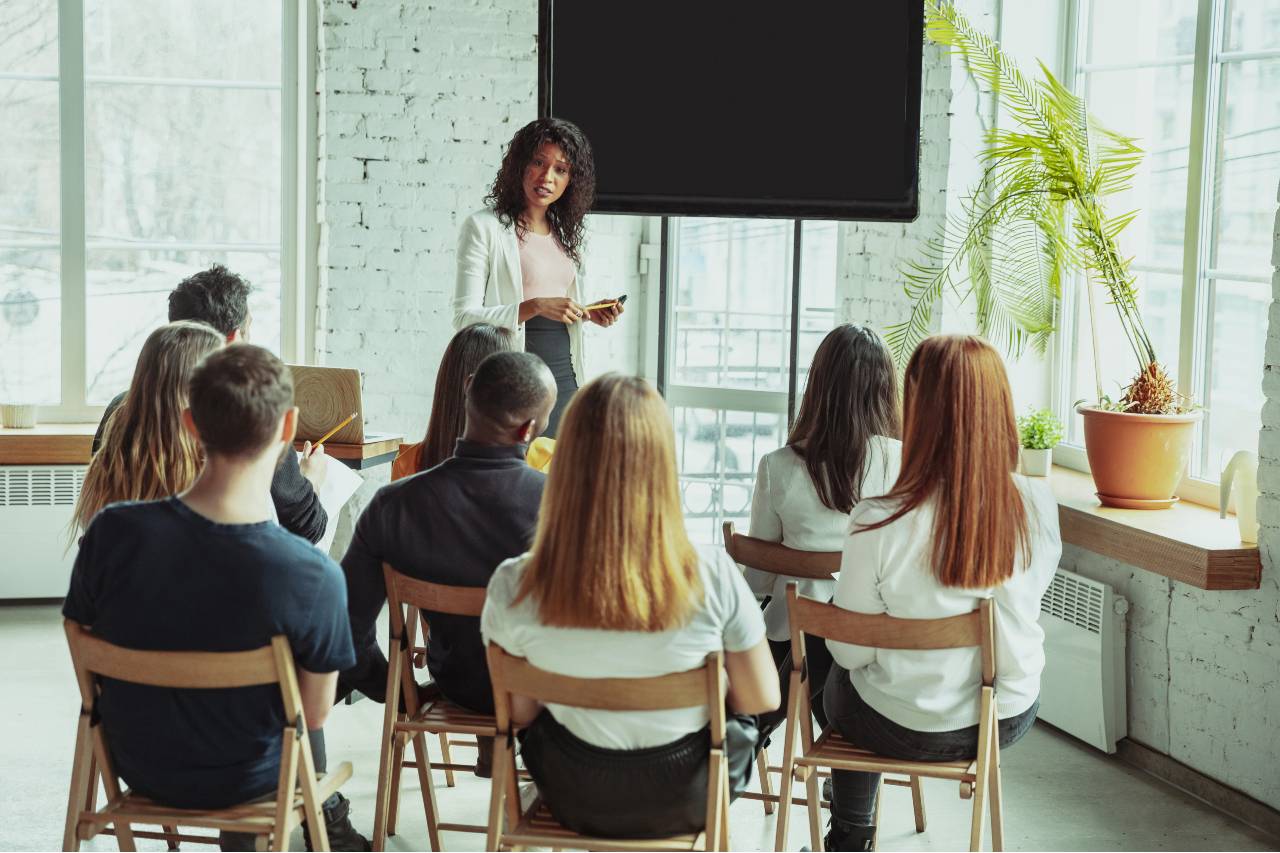 C-01 Communication in multicultural teams
Type of training:

online, in-person

Languages:

English, Spanish

Addressed to:

Professionals

Course Code:

C-01
Description
This course is aimed at any professional who manages or is part of a culturally diverse team. The main objective is for all team members to learn about and reflect on their cultural, communicative and linguistic differences in a friendly open space. This training helps find effective ways to work together, accept our differences and learn to manage them when they arise.
Register for the course
Contents
The following concepts will be addressed:
Different customs, values ​​and beliefs and how they influence our behavior at work.
Our perspectives, perceptions and views of the world and the deconstruction of stereotypes and erroneous assumptions.
The concept of time, relationships, norms or the environment among other cultural patterns.
Culturally different verbal and non-verbal communication styles (formal and informal spaces, the influence of hierarchy, the rhythm of speech, direct or indirect messages, sense of humor, display of emotions, feedback, etc.).
Different concepts of personal space, physical or visual contact in different cultural settings.
Communication techniques to identify and overcome misunderstandings and intercultural conflicts, as well as detect errors in communication.
Improvement of the personal and professional image through correct and appropriate communication to the cultural environment (emails, reports, texts on social networks, etc.).
Treatment of disagreement, taking into account what a conflict means in different cultures and the importance of saving face.
Tools to ease culture shock and facilitate teamwork.